"An awesome way to have fun while learning about family and history! It was great fun thinking about the images and using our imaginations. Next we are playing it over Skype - 3 generations across two continents - discovering new family photos and secrets too!" Pen Mendonca, Graphic Facilitator, Cartoonist & Associate Lecturer at University of the Arts London.
The Every Generation Game: Windrush Edition has been created to celebrate and commemorate the Windrush Generation in Britain, which is marked by national Windrush Day on 22nd June each year. The Windrush Game allows generations young and old to share the stories of their culture and heritage.
Created by family history historian, founder of Every Generation Media and Windrush Generation campaigner Patrick Vernon OBE, this storytelling board game is designed to keep the stories and history of the Windrush Generation alive. It helps families, friends and communities share their heritage, family history, identity and culture through the sharing of stories.
It's an intergenerational activity that can be enjoyed by the whole family. Tell stories about your past or use your imagination to create an interesting tale inspired by picture cards and historical timelines. Vote for your favourite stories and discover who is the master story teller in your family!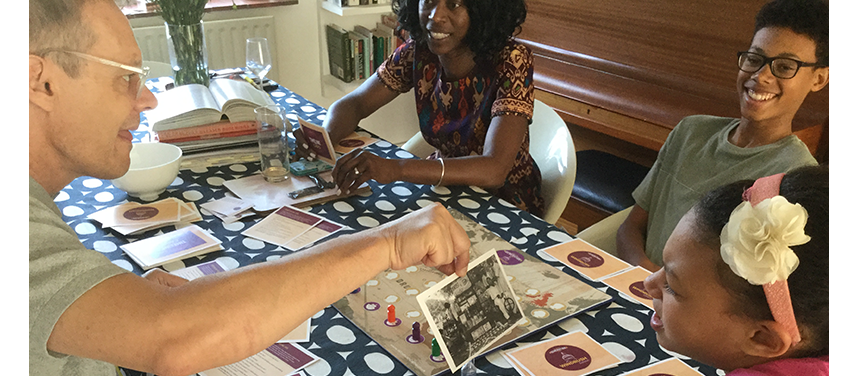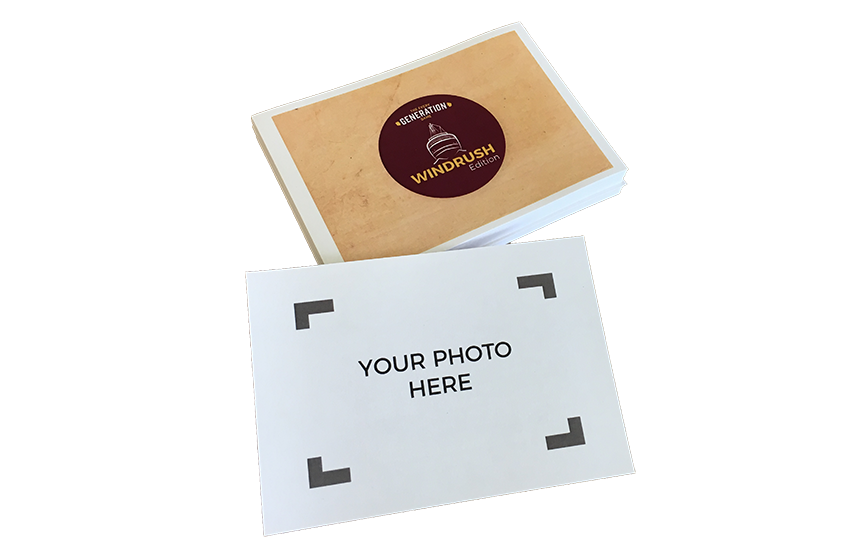 Personalise your game!
Add your own photos to the game featuring special moments, happy memories and achievements important to your family, friends or community. Simply add your photos into the picture card pack or print them onto the blank cards provided with the game!